THE ROMAN ERA
Like everywhere in Europe, the first known users who knew of the assets of the thermal springs were the Greeks and Romans. Relics discovered during excavations are evidence that the Romans were already familiar with the assets of Uriage Thermal Water. It seems that mostly soldiers from the Roman legion came to the springs to heal their wounds.
The name Uriage came from Uriaticum, recorded for the first time in writings by Saint Hugues, bishop of Grenoble in about the year 1000.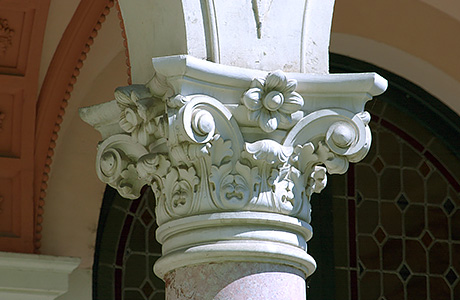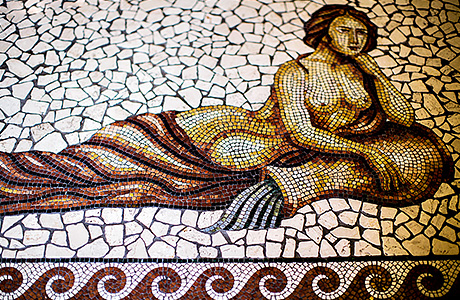 THE REDISCOVERY OF THERMAL WATER
At the end of the 17th century, Joseph Brun, a farmer from Alberges on the domain of the castle in Uriage, noticed the beneficial effect of Uriage Thermal Water on his animals and he decided to convert part of his farm to host the first patients.
In 1808, his son Bernard Brun suggested the first baths for the increasing number of patients. In 1817, Doctor Billerey (1775-1839) tested the water's properties and wrote the first paper on the subject. In 1820, Bernard Brun installed several wood cabins, offering accommodation and treatment, which were the beginnings of the current Thermal Spa.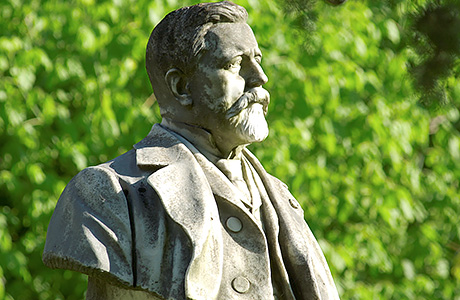 THE CREATION OF THE URIAGE THERMAL CENTER
Beginning in 1823, the Marquise de Gautheron, owner of the castle in Uriage, planned to build more permanent installations with support from the department, but the project failed. She had the first Thermal Center built on her property.
THE DEVELOPMENT OF URIAGE
Her heir, the Comte de Saint Ferréole, took over the project. He launched an ambitious building program that continued until 1877 and nearly all of the center's existing buildings were built during that period.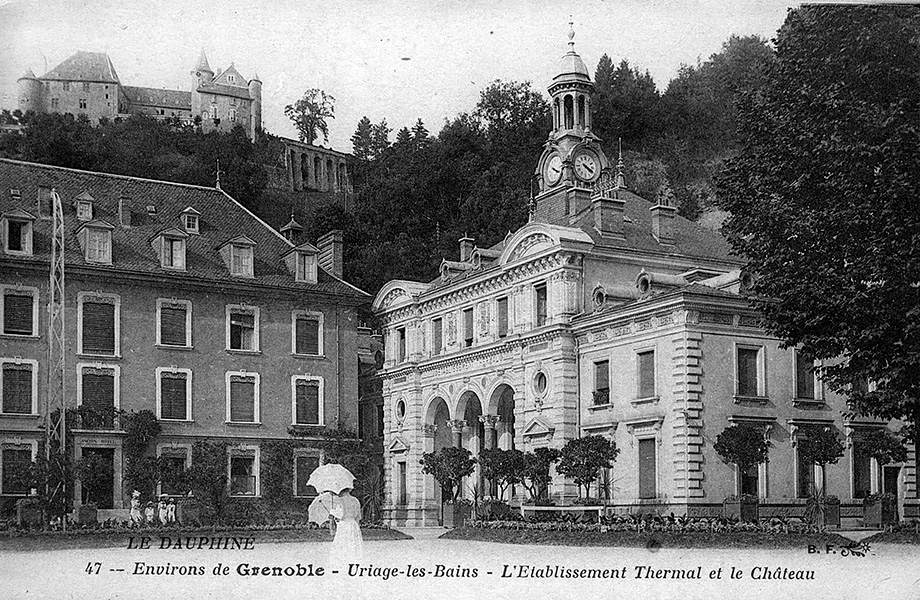 In 1892, a final renovation of the Thermal Center transformed the establishment, giving it the current architectural design. In 1914, Uriage became a true thermal city and was listed as the first spa in Dauphiné. Many celebrities have stayed in Uriage, such as: Tristan Bernard, Edmond Rostand, Lucien Guitry, Mistinguett, Coco Chanel, Maurice Chevalier, Colette.
During the depression in the 1930s, thermal baths were no longer in fashion, new treatments were developed and the high cost of maintaining the spa as well as aging installations gradually led to patients ignoring Uriage. World War II made the crisis even worse.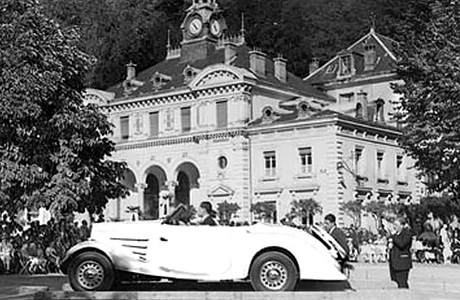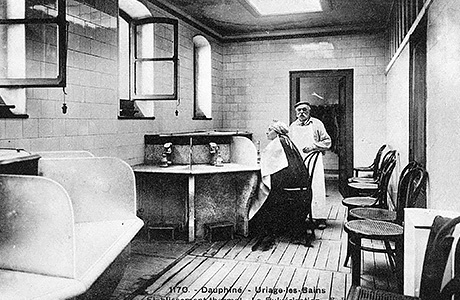 THE CURRENT THERMAL CENTER
In the early 1980s, a new rehabilitation program was launched with the renovation of the Thermal Spa, the creation of new ENT, RHEUMATOLOGY and DERMATOLOGY departments, and surrounding hotels. Thus, Uriage regained its rank as the best Thermal Center in Dauphiné, in all 3 sectors.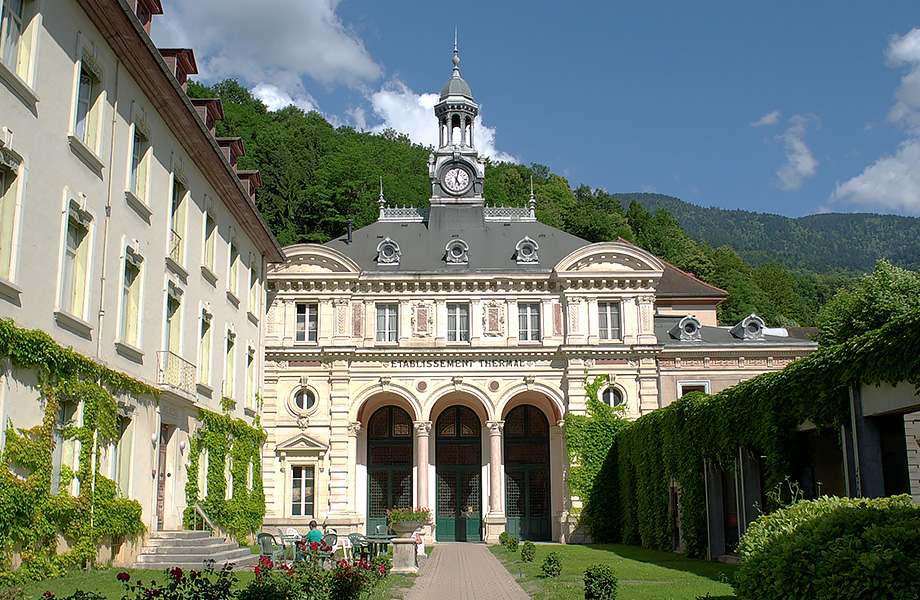 Every year since then, the latest cutting-edge installations have been installed in Uriage, Berthollet, Berthollaix, hand and foot care. The Thermal Center created a Thermal Spa which allows patients to benefit from the assets of Uriage Thermal Water during esthetic and well-being treatments.