WHAT IS THERAPEUTIC EDUCATION FOR PATIENTS (TEP)?
A program for Therapeutic Education for Patients, recognized by the ARS (the Regional Health Agency), was developed by the Uriage Thermal Center. It is intended for thermal treatment patients in dermatology who suffer from Eczema or Psoriasis. It provides them with personalized support to help them better manage these diseases and improve their quality of life. The TEP program provides the tools and knowledge required to adapt to every situation in life as well as to the expectations of each individual.
OBJECTIVES OF TEP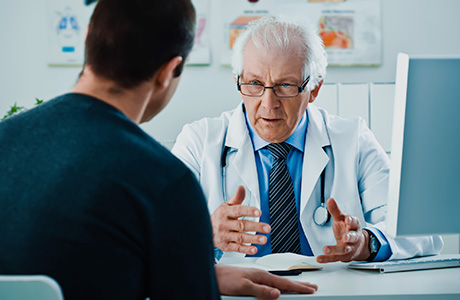 The objective for participating in this program is to reduce the disease's negative impact on daily life. Thus, at the end of the cycle, each patient will be able to:
Thoroughly understand his/her pathology and its symptoms
Identify factors that trigger or aggravate symptoms in order to avoid them
Better manage treatments
Feel comfortable about his/her disease, know how to talk about it with others
Know how to care for oneself and moisturize daily, manage sun exposure
TEP PROGRAM
TEP workshops take place in several stages:
A medical consultation with the thermal doctor upon arrival at the Thermal Center to confirm the medical diagnosis and suggest the program
 
A 1st educational summary carried out by a professional
 
Group workshops

Understanding your disease, adapting your environment and eating habits
Daily care and moisturization of your skin
Relaxation, stress management, sleeping well

Individual consultations with a nurse
 
A second shared educational summary (summary of stay and personalized plan of action for post-treatment)
 
At the time of departure from the Thermal Center, a medical consultation to confirm the personalized plan of action and to prepare a report for the primary doctor.
TERMS, CONDITIONS AND FEES FOR THIS SERVICE
The cost for the complete personalized Therapeutic Education Program is 100€. Advance registration is recommended.
You may contact the Thermal Center by email or by telephone at 04 76 89 10 17.
You may register after the first medical consultation for treatment and the program is available for adults and children starting at 2 years old.